Sabarmati Sangeet : Teaching values and ethics. Educating the Heart
A project to build the character of Nation by popularizing the favorite bhajan's of Mahatma Gandhi and teaching values and ethics through them. Today's education system is restricted to educating brain only. To emerge as winners in life its more important to teach values which will help people to have a strong footing during tough times.
About Sabarmati Sangeeth Project:
The project was started in the year 2005, Initiative reached to more than 50,000 children, including 500 juvenile home children and prisoner in Cherlapally Central Prison. The Project brought considerable change and transformed the lives of the children particularly in Juvenile homes and prisoners at Central Prison, Cherlapally.
We reached over 10 Lakh people through our Sabarmati Sangeeth TV episodes in AP. So far we have organized more than 100 Sabarmati Sangeeth concerts. The program has got wide recognition. It is accepted as a part of education curriculum of Javahar Balbhavan - Education Department, Govt of AP. Workshops have been organized in association with SPIC MACAY andA.P. State Govt.
Sabarmati Sangeet Initiatives:
Workshop on Values for School Children:

This workshop focuses on the 24 values that are needed to shape the character of young minds. The workshops teaches children about values through stories, activities and true life events.

AV Project

We have audio-visual (AV) materials on Human values & Sabarmati sangeeth to which can be used by schools as a curiculum to teach moral and human values to kids.The materials are available as a pack of DVDs

World Peace Concert

We plan to organize a world peace concert with 10000 trained children singing the Sabarmati Sangeeth bhajans: to give a peace message to the world and also to revive the word unity & integrity.
Engage
Share : Tell your friends about this initiative and urge them to be a part of it.
Recommend : Recommend Evening raga in your organization or community or for any event, conference, workshop, festival etc.,
Volunteer : Volunteer in promoting the Project
Sponsor : Sponsor a concert or a series of concerts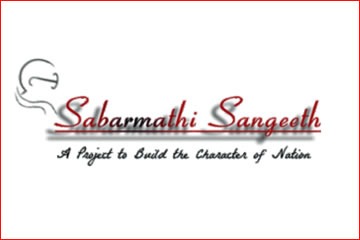 Client Testimonials